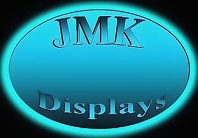 Phone / Fax:  1  (585) 547-9843

All rights Reserved




  Our aquarium hinge can be used for other applications besides aquatic use.

These hinges will accommodate materials such as glass, acrylic, metal, wood from 1/8" thick to 1/4" thick.

The black hinge is a standard size for up to 1/8" thick materials, and the clear flexible hinge will accommodate 3/16" - 1/4" thick materials.

We can custom cut as many and to any lengths needed up to 48" long.

We stock these flexible hinges in standard lengths of 48".



Fill out all fields for proper return quote.


ACHG- 12       12" long    $6.25/Each

Item #      Size      Price Each

ACR2- 002     1 Pair = 1 1/2" x  1 3/4"   $3.75/ Set



Clear Acrylic Piano Hinge

Black hinge for all

1/8" thick materials.

Clear hinge for all

3/16" thick materials.

The following two hinges can be glued, or drilled to be use to replace an exsisting damaged hinge.

$25.00 Minimum billing per order.


Clear hinge for all

1/8" thick materials.


Clear and Black replacement hinges for aquariums, fish tanks, and terrarium doors and lids.

Drum set surround enclosures.


Fill out below form for quantity discounted quote

You can increase quantity in your cart.

Black Hinge 1/8" MaterialClear Hinge 1/8" MaterialsClear Hinge for 3/16" Materials